It can be weird. Yesterday I wrote an obit for Bess Lomax Hawes, daughter of John A. Lomax and sister of Alan, herself a folklorist as well as a performer. She was in the Almanac Singers with Pete Seeger and Woody Guthrie, and co-wrote "M.T.A." (a.k.a. "Charlie on the M.T.A."), a hit for the Kingston Trio that became the semi-official theme song of the Boston T.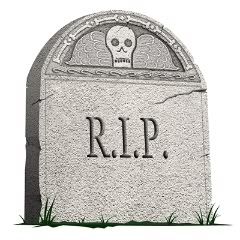 After writing it, I was told that I had now buried two people in the above photo, which shows the Almanacs circa 1942: five years ago I did Sis Cunningham (at right, on accordion; Bess is on guitar). Until I was reminded of this by the amazing Jeff Roth, I had no memory of it whatsoever. Most people in that picture are now dead. From left to right: Guthrie, died 1967; Millard Lampell, died 1997; Bess; Seeger, alive and kicking; Arthur Stern, status unknown; and Cunningham, died 2004.

It's as much an honor to have done this as it is somewhat creepy, and it's also one of those you-ain't-a-kid-yourself-anymore moments. Last year around this time I realized that I had obited two-thirds of the Jimi Hendrix Experience. So watch out, Michael Rother.