The bad news for AC/DC fans, particularly those who bought Bonfire — hi Sam, Dave — is that there's yet another box set. But the good news, particularly for those who bought Bonfire — Sam, Dave — is that for a mere $200+, you get another guitar pick! You also get a working amp, a coffee table book and a bunch of other crap.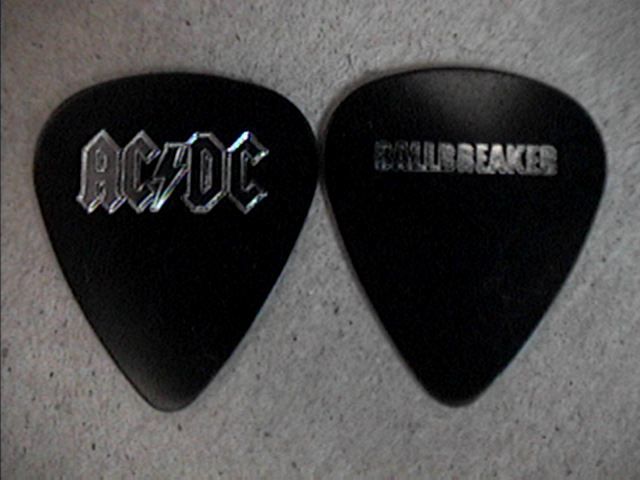 COLUMBIA RECORDS AND ALBERT PRODUCTIONS UNLEASH BACKTRACKS

THE ULTIMATE AC/DC EXPERIENCE, AVAILABLE IN TWO SPECIAL BOXED EDITIONS, ON TUESDAY, NOVEMBER 10

Deluxe Collector's Limited Edition Features 3 CDs of Live & Studio Rarities, 2 DVDS Including the Long-Awaited "Family Jewels Disc 3," A Vinyl LP of Studio Collectibles, A Coffee Table Book, Facsimiles of Authentic Memorabilia, Fine Art Lithographs & More Boxed In An AC/DC Working Guitar Amplifier - Available Exclusively Through Band's Website

[...]

In addition the deluxe collector's edition comes with a 164 page coffee table book and an Original Memorabilia Reproductions Envelope containing an astounding array of facsimiles including the "I DO IT FOR AC/DC" button (the band's very first tour merch), the 1976 "Lock Up Your Daughters" tour flyer, the Dirty Deeds Done Dirt Cheap recording track sheet, a 2' x 3' 1977 Let There Be Rock European Tour poster, a Bon Scott parrot tattoo replica, an AC/DC logo guitar pick, an Australian Money Talks dollar, three b&w fine art lithographs of never-before-seen photos of the band in the Alberts Studio in 1977 and more.
UPDATE: Dave wrote in on Wednesday afternoon to say that he had pre-ordered it the night before.