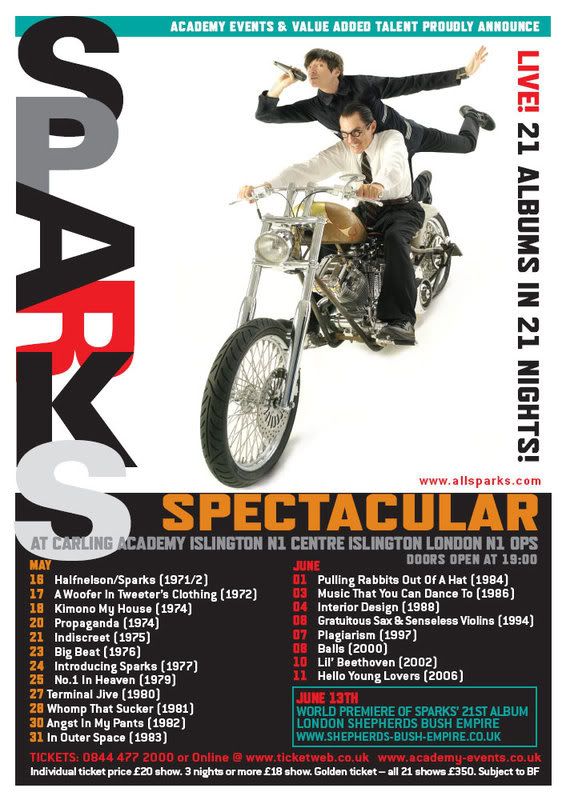 Deeply envious of London for its supreme macaroni of Sparks gigs coming up, a 21-night run in which the band will play every one of its albums sequentially, one per night, from Halfnelson/Sparks (1971) on May 16 through No. 20, Hello Young Lovers (2006), on June 11, all at the 5,000-capacity Carling Academy (formerly known as Brixton Academy). Then they give the premiere of their 21st record at the smaller Shepherds Bush Empire. (They're doing the awesome A Woofer in Tweeter's Clothing ['72] on my birthday, and Lil' Beethoven, my favorite album of 2003, on June 10.)

Ron and Russell Mael on the project:

"How do we best unveil our new album, Sparks' as yet untitled 21st? How about playing in concert every single song off of every album that preceded it, all 20 albums on 20 consecutive nights, culminating in the premiere of our latest? That's approximately 250 songs, or for you musicians, 4 million, 825 thousand, 273 notes. Come celebrate each and every one of those notes with us!"
I might have to go.
Pollstar story
;
Sparks website
.