Quite touching, actually: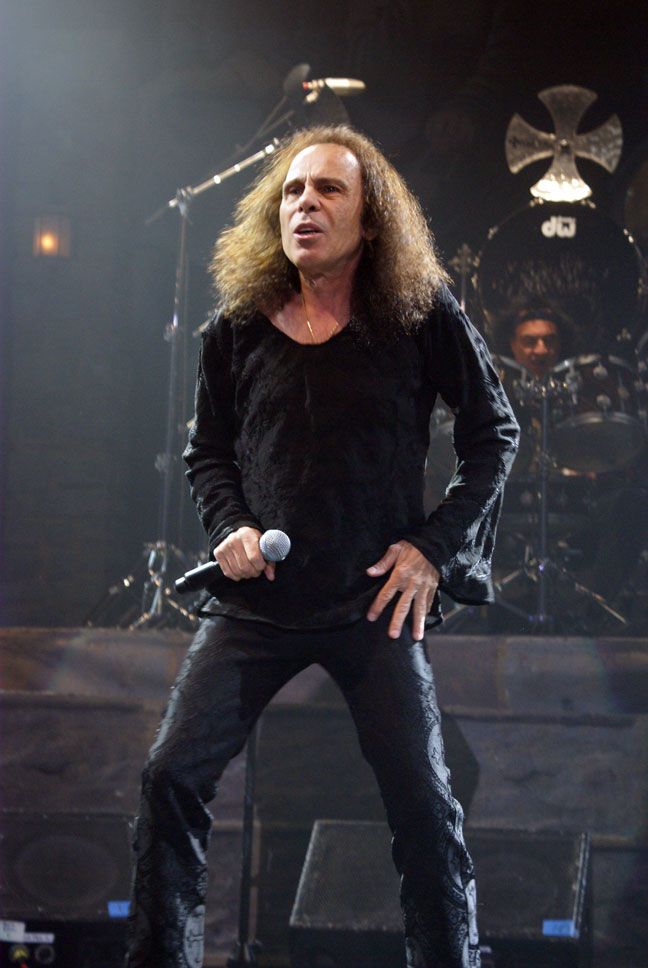 R.I.P. Ronnie James Dio

The Rhino family is deeply saddened to hear about the passing of Ronnie James Dio. As a member of Elf, Rainbow, Black Sabbath, Dio, and Heaven & Hell, Ronnie was truly a pioneer in rock 'n' roll, with one of the most powerful voices in the history of music.

Ronnie had a nearly 50-year relationship with the Warner Music Group family, from one of his first singles on Atlantic in 1962 to his platinum albums with Black Sabbath and Dio on Warner Bros. Records up to his final release with Heaven & Hell last year on Rhino.

Not only was Ronnie a true legend in rock 'n' roll, but he was also a sincere, gracious man that we were proud to call a friend. One of our favorite memories from Ronnie's many visits to the Rhino offices was the time he personally went from office to office to thank people individually for all the hard work they had been doing on his behalf — a truly sincere gesture that demonstrates what a generous, caring person he was. Today we take the time to celebrate his life and music.

Ronnie, your Rhino family is raising our horns up for you today. We know that is the way you would have wanted it.
My Dio obit here.