Sub Pop announces: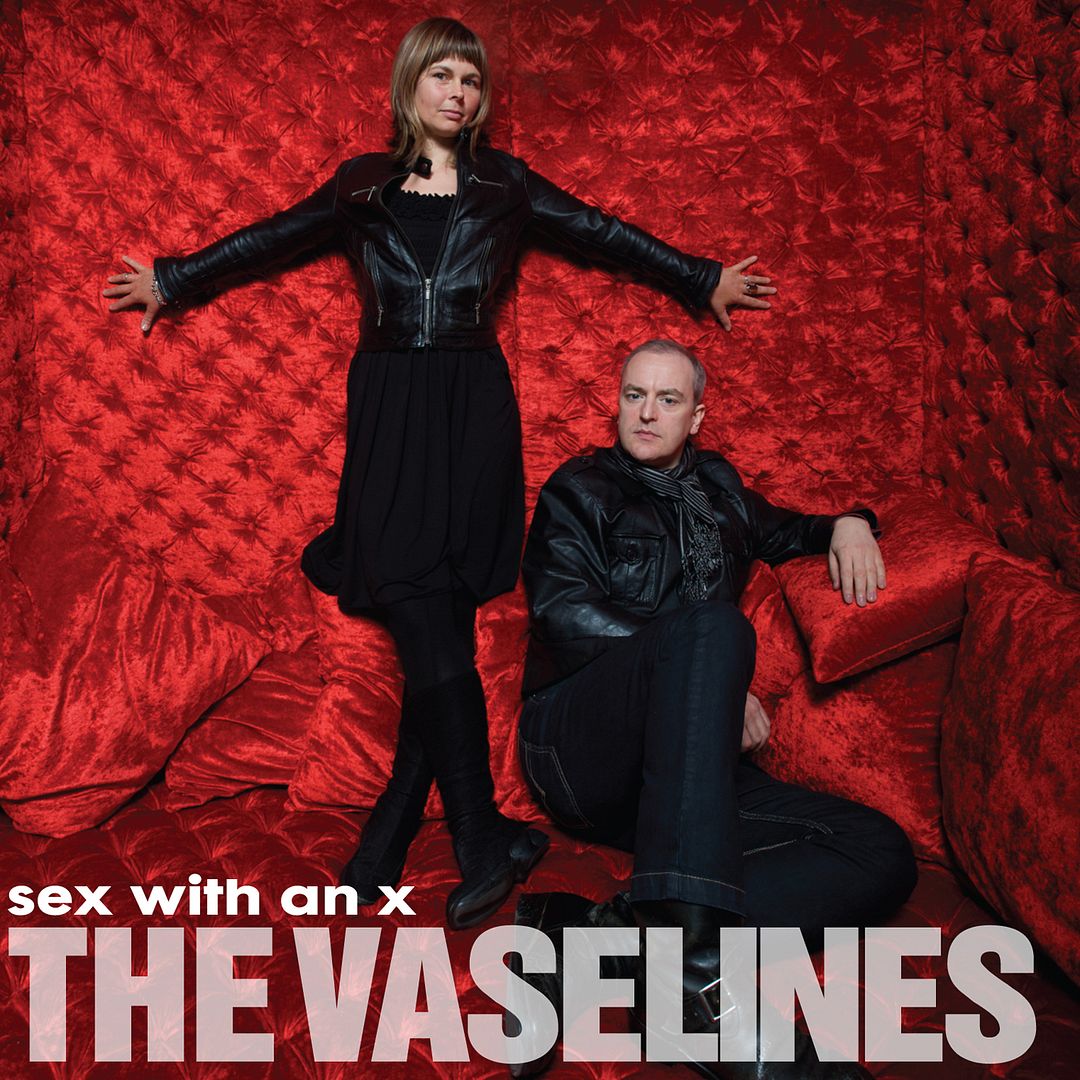 Seattle, WA – The Vaselines will release their second record, Sex With An X (CD/LP), on Sub Pop Records September 14th, 2010. This is the band's first album in 20 years and will coincide with a 10-stop tour through the UK ending in their hometown of Glasgow, Scotland (dates below). For your listening pleasure, the band is offering a free download of "I Hate The 80's", the debut single off the new record at http://www.thevaselines.co.uk. Now you can find out for yourself why this band has long been celebrated by musicians and music enthusiasts across genres and across the globe, including super-fan Kurt Cobain.

For band photos, bio and press links please visit: www.subpop.com/artists/the_vaselines



About Sex With An X


Recorded outside Manchester at the Analogue Catalogue studio in Mossley with Julie McLarnon engineering and produced by Jamie Watson who produced that first album Dum Dum, Sex With An X was recorded the old-fashioned way: twelve songs in thirteen days (plus two b-sides). The Vaselines ca. 2010 is Eugene and Frances with guest musicians Stevie Jackson and Bob Kildea from Belle & Sebastian on guitar and bass, and Michael McGaughrin from the 1990s on drums. It may have taken The Vaselines 20 years to get round to making this baby, but it was worth the wait—bringing their solo careers to a climax. The irony has not been lost. Who says indie music can't be fun? No hand-wringing on these tracks—just good clean smut with a twist of bitter.