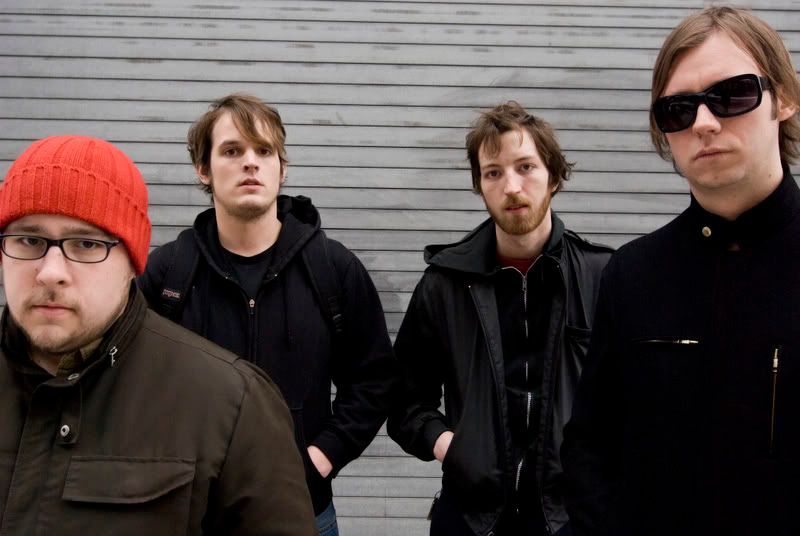 I could have watched the deviant contortions of Pissed Jeans' Matt Korvette all day. At an outdoor set in the hot sun on Saturday afternoon, Korvette performed shirtless and before long started tugging at the elastic band of his underwear, eventually tearing it out through his (dry) jeans in a dramatic, angry gesture. He stood for moment holding this tattered gray cloth and making a face like he had just tasted something putrid.

The sound: 40 percent "Liar"-era Jesus Lizard, 15 percent "Fun House," 20 percent Flipper. If that doesn't add up to 100 percent, well, so what.
Bonus: No Wikipedia entry (yet), their MySpace is pathetic and out of date, and dude is an insurance claims adjuster.


---
Download "Secret Admirer."