... and for first time, DeMaio does not crotch-grab and spray beer all over onstage guest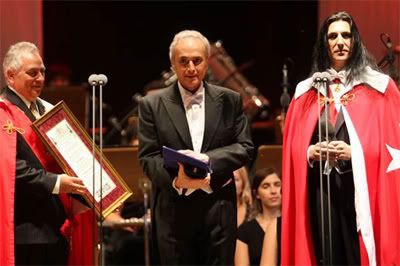 As part of the official delegation of the Sovereign Order of Saint John of Jerusalem — Knights of Malta — Federation of Autonomous Priories, Grand Cross Knight Of Malta Joey DeMaio presented an Award of Merit to world famous Spanish tenor José Carreras hailing his artistic career achievements and lifetime philanthropic works.

Joey DeMaio, Minister Of Youth of the Knights Of Malta, presented the award in the city of Timişoara (Transylvania), Romania last Sunday, July 20th.
Did anyone know that Joey is a Grand Cross Knight of Malta? Or that he is a (the?) Minister of Youth? Or that he uses the prefix Doctor? Or that his activities in this arena all seem to take place in Romania, Hungary or "Graddoland"? And that in addition to guys that look like this ...
... he hangs out with guys that look like this?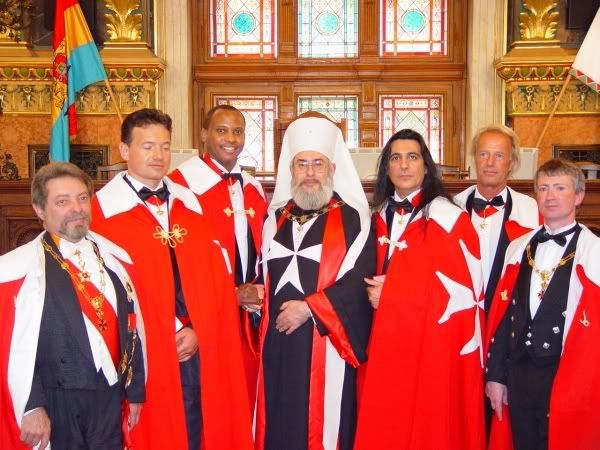 Cuz I sure didn't.