The latest batch of Watchmen posters, unveiled at Comic-Con — where people showed up dressed like Rorschach, Nite Owl and Silk Spectre — pay homage to a black-and-white set that came out to promote the original comics. Those posters, sent to comic book shops, featured each of the six main characters in a solo scene, with a quote that may or may not have been drawn from the book. (I have the Rorschach one framed at home.)

The new posters are basically color re-creations of the originals, with movie tagline added. It's a classy move, and in marketing terms a smart nod to the nerds. They're already over $100 on eBay.
They also added this one of Sally Jupiter, the original Silk Spectre, which I don't believe was part of the original set. (There's another Bettie Page-style pinup of her floating around.)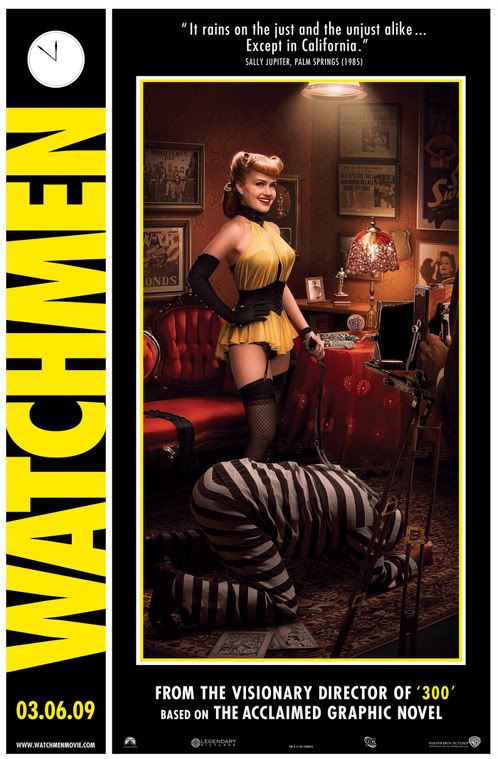 Lots more images at Omelete, a Brazilian blog.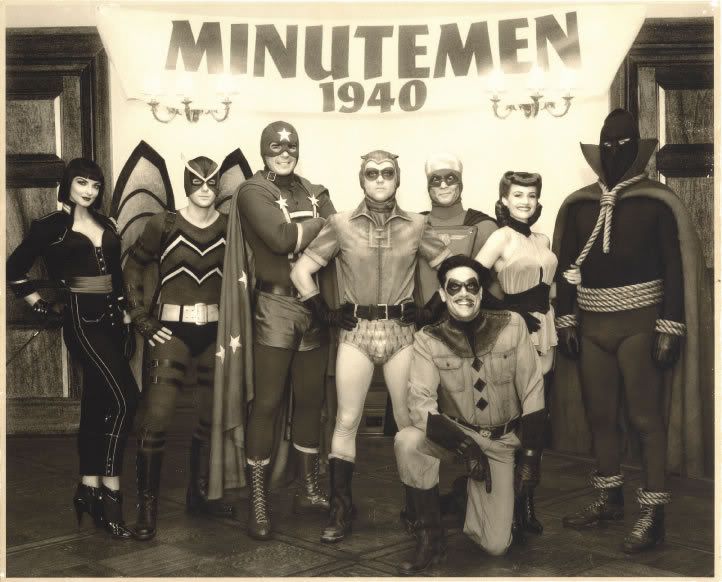 Update: Nice hi-res versions of the new posters on the movie blog.