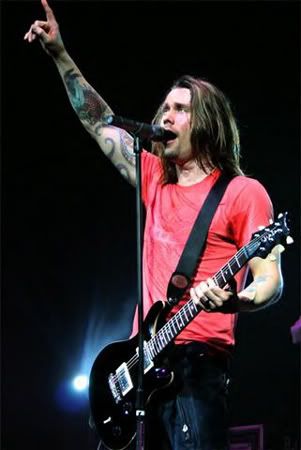 Probably the worst news I've seen in months:
Who needs Robert Plant? Apparently not the other surviving members of Led Zeppelin, who are ready to pull the trigger on a tour with a new singer if Plant refuses to join in. Sources tell Billboard the frontman first in line for the gig is

Myles Kennedy, who has most recently led the rock outfit Alter Bridge.
When the reunion happened last December, I remember conversations with friends over just how much money we would shell out to see Led Zeppelin. The number got into the thousands pretty quickly, and we're talking about serious grizzled journalists and biz people here, who are used to getting into many things for free. I think this sends the value down to about $22.50 if it includes a 32-ounce Coke.

Alter Bridge, by the way? Orlando, Florida.