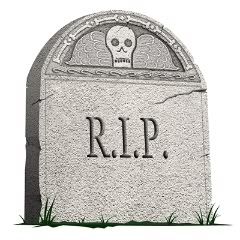 In case you missed the obits over the weekend, Ali Akbar Khan, the great sarod player, who along with Ravi Shankar (his brother-in-law) was one of the foremost ambassadors of Indian music to the West, died on Thursday at age 87. I saw him live only once, at Lincoln Center in August 2000, and I still often think of it as one of the few times a big outdoor concert has really transported me.

Khan's life had a heroic, old-world sweep that may not be possible anymore. Born in what is now Bangladesh, he started as a court musician — yes, like Haydn — and then got into the movie business and parachuted into New York. From William Grimes's obit:
Defying his father, Mr. Khan moved to Bombay and began writing scores for films, including Chetan Anand's "Aandhiyan" (1952), Satyajit Ray's "Devi" (1960) and Tapan Sinha's "Hungry Stones" (1960). His father, a friend of the director of "Hungry Stones," went to see the film and said: "My goodness, who composed the music? He is great." On being informed that it was his son, the elder Khan sent a telegram of forgiveness....

Intent on exposing Westerners to Asian music, [Yehudi] Menuhin brought Mr. Khan to New York in 1955 for a performance at the Museum of Modern Art, where Mr. Khan made what is believed to be the first long-playing record of Indian classical music in the United States, "Music of India: Morning and Evening Ragas," for Angel. He scored another first when he performed on Alistair Cooke's television program "Omnibus."
In this day and age it's not terribly easy to find Ali Akbar Khan records. There are no longer many record stores large or good enough to stock an Indian section with more than the Slumdog Millionaire soundtrack, so you're down to Jackson Heights or the long digital tail. Amazon has a decent selection, but Khan's iTunes page is a rare ripoff: There are dozens of $9.99 "albums," each featuring a single 20-minute raga.

eMusic is a little better, and even with their big price jump it'll only cost you 40 cents or so per track. Both iTunes and eMusic sell this excellent album of mid-1960s recordings, which I've been enjoying for years.