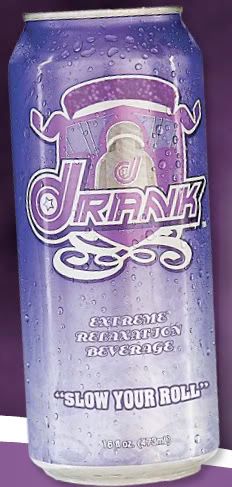 World's First Extreme Relaxation Beverage

is Premiere Sponsor at 3rd Annual Tastemakers DJ/Music Conference & OZONE Awards

drank™ is Official Beverage of Artist Panel Discussion at Largest Music Event in Southern Rap History

HOUSTON--(BUSINESS WIRE)--drank™, (IBGH.PK) the world's first extreme relaxation beverage, is participating in the Tastemakers DJ/Music Conference & OZONE Awards in Houston, Texas, August 8-11, 2008. Now in its third year, the conference is one of the hip hop music industry's foremost annual events.

As part of the 4-day conference, drank is the title sponsor of the popular Artist Panel discussion on Sunday, August 10 from 4:00 - 5:30 p.m. cst, which in the past, has drawn record crowds eager to learn the secrets of success from some of hip hop's most notable and up and coming stars. Panelists slated to participate in this year's Artists Panel include Slim Thug, Webbie, Killer Mike, Shawty Lo, Rick Ross, Bun B, Flo Rida and others. During the panel discussion, hip hop royalty will be sipping the grape-flavored, carbonated relaxation beverage while sharing their stories...

drank will have a full-court presence during the Artist Panel discussion. Peter Bianchi, drank creator and CEO of Innovative Beverage Group of Houston will introduce the Artists Panel along with famed DJ TJ Chapman.

drank models stationed around the Ballroom of the Americas will help guests "slow their roll" with continuous servings of the light purple drink

, and the Artist Panel participants will keep their cool with this new beverage that has already received widespread media attention.
So it's a light purple drink called "drank" that will "slow your roll," and it's being marketed heavily in the Houston rap scene. Hmm, I wonder what sizzurp drug craze they're exploiting? Have they considered making Pimp C a posthumous mascot?

Apparently they needed to ramp up their marketing from two months ago, when it was called "extreme relaxation" in a press release but on the can was labeled merely an "anti-energy drink." Because who would really associate that with getting high and rapping really slow?