One of my oldest friends, Dan Madden — whose rain-damaged copy of The Dark Knight Returns I still have in my bookcase, 21 or so years later — is working on a documentary about his father, who was a priest before he started a family.

Dan is now a film editor who has worked on many big projects, but "A Priest. A Father" (sorry, Dan, I can't abide the eccentric capitalization) is a labor of love. And it's a revelation to me — I didn't learn of his father's ecclesiastical history until long after my days hanging out at his house, endlessly entertained by his four sons' inevitable smackdowns. Mr. Madden is very candid in the teaser Dan has posted, about growing up poor in the South Bronx and how the church did nothing to prepare its young recruits for celibacy.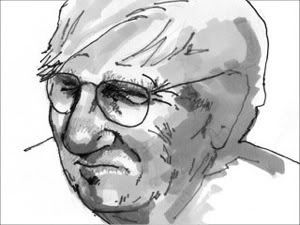 Dan's description:
"A priest. A Father"

tells the story of Bill Madden, a former Catholic priest, and now husband and father of 7. This film follows him back to the Benedictine Monastery where began his life as a monk in the late 1950's, to Rome where he studied, and Assisi Italy where he was ordained. Throughout his journey he finds the remnants of a lifestyle that no longer exists, reflects on the reasons he ultimately left, and ponders the current state of the Catholic Church. This journey is weighed next to the choices of his brother who remained in the priesthood and who has gone on to become a Bishop. We speak to several former and current priests to try and understand the enormous impacts of events like Vatican II, and why in the end, many chose to leave.

Ultimately, this film explores what inspired some men to become priests, but more importantly why some left.

In an attempt to recreate imagery of times and moments that were never documented, the video footage is interwoven with animated illustrations and original music. The final film is expect to run approximately 30 minutes.