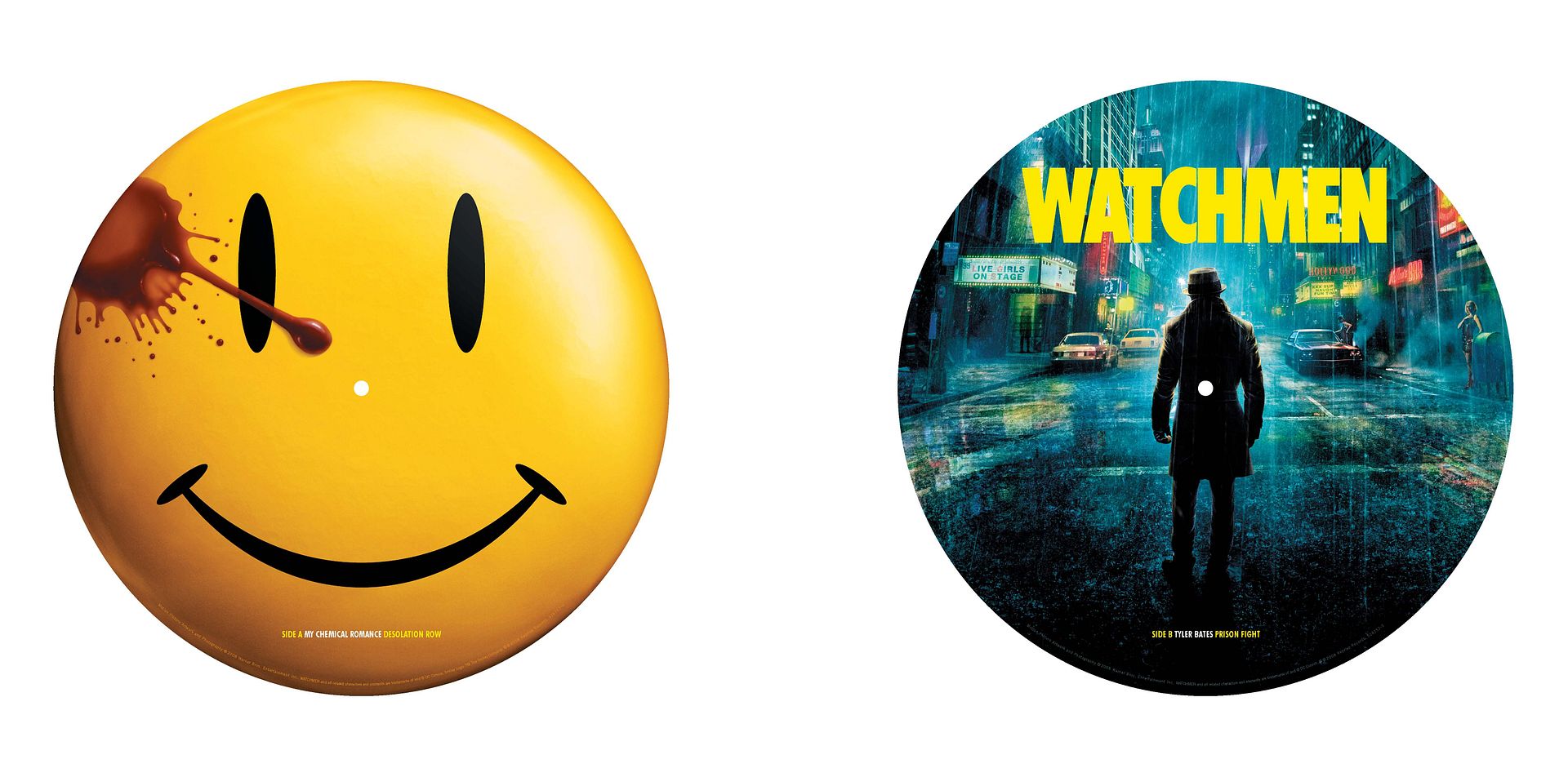 I missed this while I was away, and I'm not sure whether I'm glad about that or not.

Tomorrow Warner/Reprise will release a 12-inch picture disc with music from Watchmen. On the A side is My Chemical Romance's "powerful cover" of Dylan's "Desolation Row" — from whose lyrics ("At midnight all the agents...") the title of the first issue was taken. I guess that satisfies the "snotty pop-punk version of a TV theme or 1960s rock classic" required of the soundtrack for every expensive Hollywood adaptation.

Side B: "Tyler Bates 'Prison Fight' Track from the Original Motion Picture Score (Rorschach City Scene)." Your advance price from the Warners store: $11.99.

At least it's not a 12-year-old Smashing Pumpkins leftover.