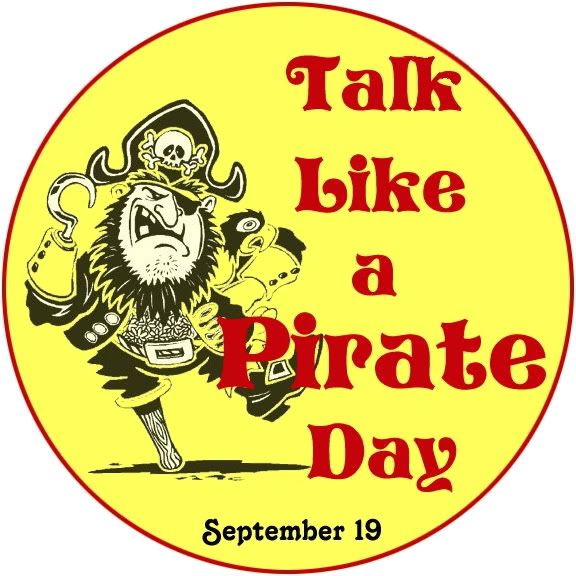 My first press release for International Talk Like a Pirate Day, which is tomorrow. It's for a new song by Lambchop called, appropriately enough for our benighted, xenophobic times, "National Talk Like a Pirate Day":
AVAST YE MATEYS!

LAMBCHOP PROVIDES CENTERPIECE FOR YOUR 'INTERNATIONAL TALK LIKE A PIRATE DAY' MIXTAPE

Do you know what you'll be listening to tomorrow, September 19, to commemorate International Talk Like A Pirate Day? Allow us to suggest Lambchop's American perspective on this rapidly growing phenomenon, their song "National Talk Like A Pirate Day," from the new album "OH (ohio)" coming out Oct 7 on Merge Records.

In observance of the big day tomorrow, Merge has made the song available for free download. You can link directly to it here:

http://www.mergerecords.com/audio/lambchop/talklikepirate.mp3

... Lambchop principle Kurt Wagner has recently announced a string of solo dates. See below for info:

[REDACTED]
One nit: This came from a major, mainstream publicity company that should, in principle, know its principals.