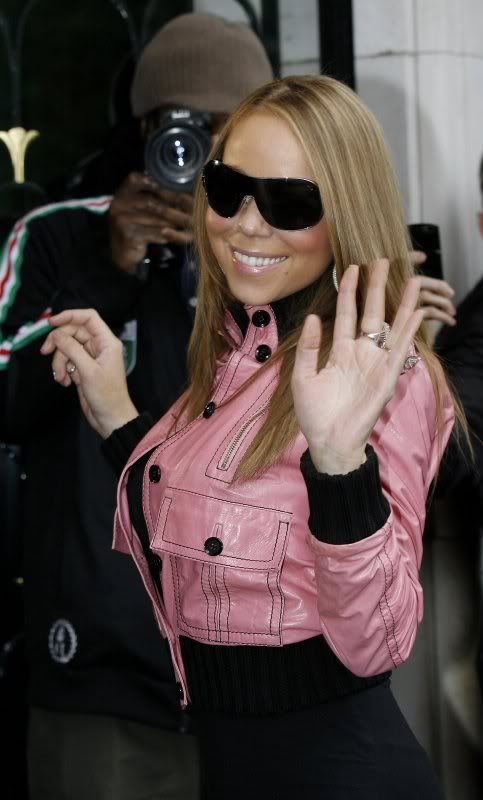 This has been pointed out before, but recent conversations suggest that it still needs to be said.

A few weeks ago Mariah Carey scored her 18th No. 1 on the Billboard chart with the song "Touch My Body," and it was reported widely that she had thus surpassed Elvis Presley as the artist with the second-most career No. 1 hits. (The Beatles remain in the lead, with 20.)

Cue media/blogger freakout, as haters hated, disputers disputed and contrarians got contrary. What did it mean that cheesy and tasteless Mariah had eclipsed cheesy and tasteless saintly marvel Elvis in this important milestone? Forget soldiers dying on their seventh tours of Afghanistan. Truly this is our civilization's darkest moment!

There's just one problem with the debate: the chart interpretation is not entirely correct. Mariah has passed Elvis only by a technicality; an important one, but a technicality nonetheless.

Elvis also has 18 No. 1 songs — but only 17 No. 1 singles. In 1956, "Don't Be Cruel" and "Hound Dog" were two sides of a double-A sided single, and both songs went to No. 1. (Originally it was a regular one-sided single; it says something about Elvis's confidence as chart hegemon in those days that he was willing to throw "Hound Dog" away as a B-side.)

It's perfectly true that 18 Elvis songs went to No. 1, but the baseball-stats aspect here demands that apples be compared to apples and singles to singles. If both sides of a single go to No. 1, then that single counts only once, because strictly speaking a single is a piece of plastic, not a song. (Or, in more contemporary marketing terms, a single is one SKU, no matter how many charting songs are on it, and the Billboard Hot 100 tracks single SKUs.)

So for Mariah to truly surpass Elvis, or at least to erase her asterisk, she has to score one more No. 1. Her current single is "Bye Bye." (A StarGate song.)

Billboard deserves a certain amount of blame for this confusion. Its initial story did not make the song/single distinction clear, and also did not take note of "Don't Be Cruel/"Hound Dog." That is partly due to a chart authority conflict, as Billboard's data guru Geoff Mayfield made note of in his weekly column:
COUNTING ELVIS: Mariah Carey now has more Billboard Hot 100 No. 1s than any solo artist in the rock era, yet earnest Elvis Presley fans and some Billboard chart books insist the King also had 18 toppers. Why the discrepancy?

Joel Whitburn, author of Record Research's line of Billboard chart tomes, counts the double-sided single "Don't Be Cruel"/"Hound Dog" as two No. 1s, but Billboard's charts department and the magazine's ranking trivia expert, Fred Bronson, assert those two songs comprise but one single, and thus a singular No. 1 shared by the two songs.

The first 10 of Presley's 17 No. 1s preceded the August 1958 launch of the Billboard Hot 100. From his first topper, "Heartbreak Hotel" in 1956, through "Hard Headed Woman" in June 1958, his chart history began on Billboard's Best Sellers in Stores list.