I hadn't known about this, but Arrested Motion reports:
Visiting the Lone Star state with buckets of wheat paste and some good old fashion Obey elbow grease, Shepard hit up many prominent spots including Lance Armstrong's Bike Shop: Mellow Johnny's, Red 7, Emos, Home Slice, and many more.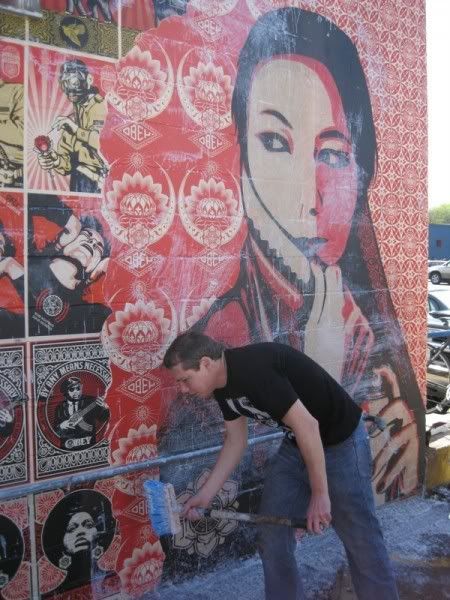 (Via OMGP.)

UPDATE: More from Fairey's site, Obey Giant.