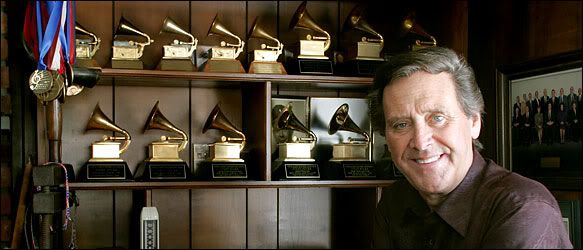 It's not every day that you get a craven e-mail blast personal message from Jimmy Sturr, the 18-Grammy-winning polka king, so when you do, you pay attention:
Please help our sponsor out with this contest.

Jimmy Sturr
Gus Kosior V.P.
UPA Productions
He's referring to the entry for Mrs. T's Pierogies in the Best of Schuylkill County 2009 contest. (That's category No. 17, Best Producer of a Schuylkill County Product, just past the Auto Body, Auto Dealers New, Auto Dealers Pre-owned, Auto Parts and Auto Repair/Service fields.)

Only one vote per IP address.