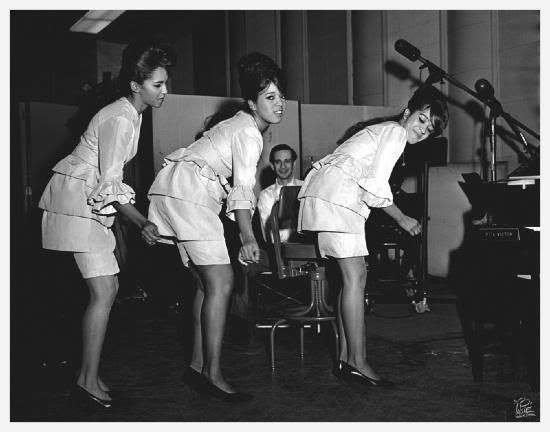 RIP Estelle Bennett, older sister of Ronnie Spector and original member of the Ronettes, who died on Wednesday at 67.

Obit coming soon here. But in the meantime, you gotta hear her incredible song "The Year 2000," recorded in 1969, three years after the Ronettes broke up. Written and produced by her husband at the time, Teddy Vann (who later went on to write hits with Luther Vandross, etc.), it's a bizarre apocalyptic vision of the future, something I'm not aware of from any other girl-group people. (Anybody know of other examples? Would make a great list.)

Listen here:
The song features a real or fake recording of a Hitler "sieg heil!" and, in the middle, the following spoken lines:
At last, they finally got rid of prejudice and bigotry
The rich and poor are now equal, and all men are free
At last, all religions can take a rest
They tried so hard; they did their best
That ugly, ugly word "war," with its threatening sound
Won't ever again be heard, won't ever again be found
At last, all nations are finally one
Dead, under the still-living sun.
A more familiar moment of Ronettes awesomeness: