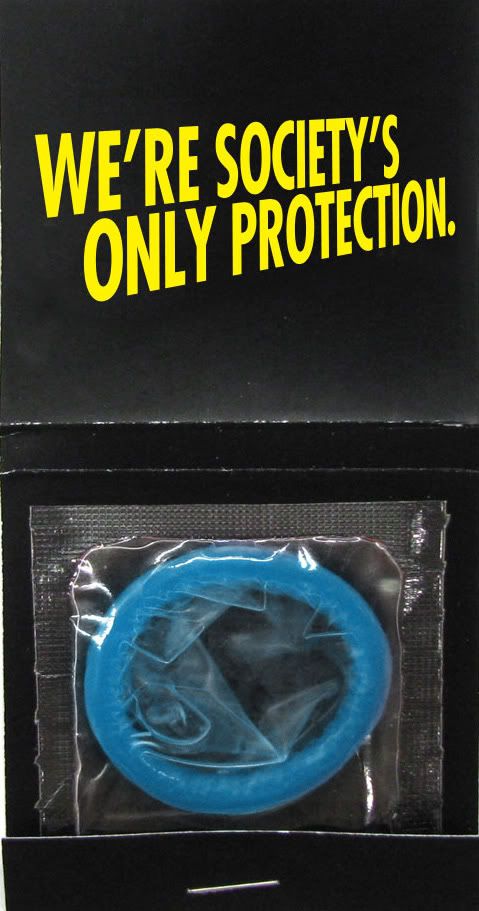 Topless Robot reports on what it calls the official Watchmen condom:
For when you want your penis to look like Dr. Manhattan's little blue Gibbons-drawn nub. It's also the only condom that lets you metaphorically fuck Alan Moore while you're literally fucking your loved one!
Anyone got confirmation that this is indeed official merch?