The Echo Park Time Travel Mart in LA* is offering a set of four prints by Amy Martin, each a message of good-citizenship propaganda from some very distant era of planetary history — traveling to a "nature park" to see dinosaurs, ice age winter wonderland, etc. They're $20 each or $70 for all four.

Here are two: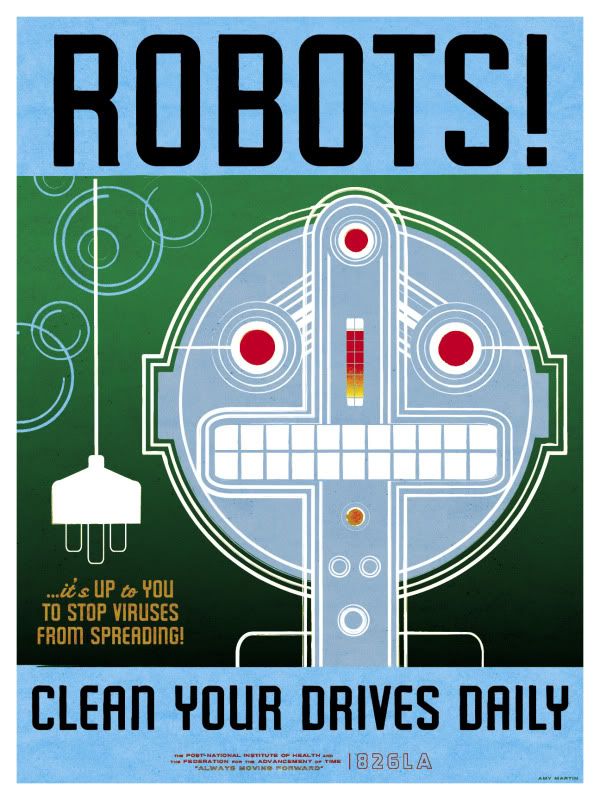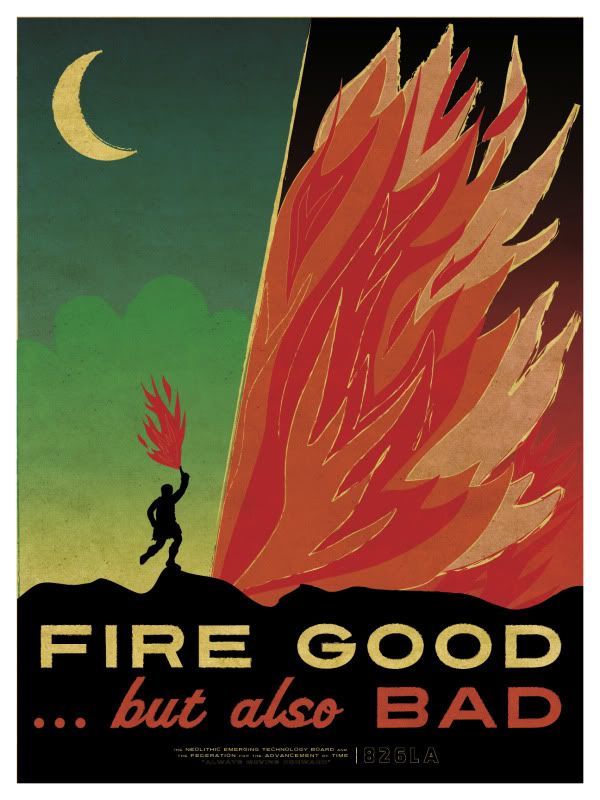 * A.K.A. 826LA, the Los Angeles branch of 826, the nonprofit co-founded by Dave Eggers that tutors kids in writing. (New York's branch is in Brooklyn.) The Poster District says that another time travel-themed poster sale last year raised $30,000 for 826LA.
---
The monsters-chomping-babes series is on vacation today. It will return on Monday.